Over the past couple of months I have been trying and testing new products to hopefully inspire your beauty regimes and below I have rated them into three categories..
RATE – I recommend
HATE – I don't recommend
RATE WITH A BIT OF HATE – I loved some qualities of the product but didn't like others so it's based on your personal perception
The products are all linked using affiliate links so if you click the green it will take you directly to the item on the website and all views are completely my own and honest. All images are taken from a google search and I do not own copyright of any of the photos in this post. I hope you enjoy reading!
1. Batiste Dry Shampoo Plus – Divine Dark – RATE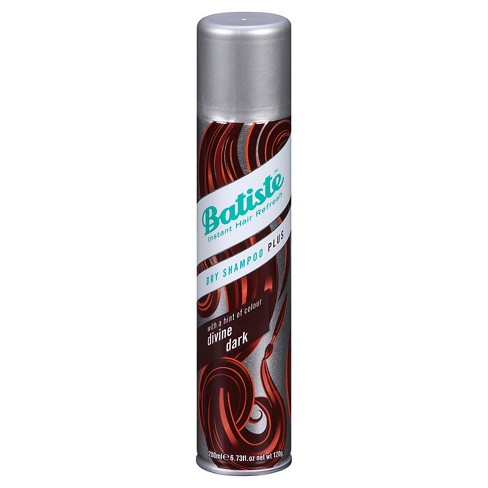 Although I've reviewed this once before in one of my Rate or Hate posts, I've contunued using it and still loving it so it deserves another shout out! Also because my hair is dark, I can only get away with using a tinted dry shampoo otherwise it looks as though I've tipped a bottle of talcum powder on my head so this tinted version is a godsend. I discovered this dry shampoo and I have never been without it since! The main use I actually use this for is to give my hair volume when I've had it blowdried, the reason being is it gives a lot of height if you spray it in-between each layer of hair (top tip there). Honestly, my hair at new years looked so amazing because of this product – I fully recommend.
2. Nivea Moisturising cream – RATE

Slightly boring product to be reviewing however it just does what it's meant to without leaving a greasy, weird smelling residue on the skin. It's ultra-hydrating, smells super clean and lasts fricking ages! This is my no-frills go-to moisturiser if I just need something quick and simple to make my skin feel soft.
3. ESPA Pink hair and Scalp Mud Mask – RATE

I was kindly gifted a huge surprise parcel from the lovely team at @beautyexpert and it was a box full of hair and skincare products – what a dream!
Beauty expert is a company that have loads of beauty brands all in one roof and if you're anything like me then you'll much prefer buying from a company where everything you need is all in one place rather than making 5 separate orders on different websites. Using a site like this means you don't end up paying 5 delivery charges either, in actual fact you won't even need to buy one because on Beauty Expert it's free delivery too! Winning!
After posting this product on my Instagram story I received a huge influx of messages saying how amazing this product was. If I'm honest I don't really use a lot of hair products but all my close friends swear by using hair masks as a part of their beauty regimes so I thought I better see what all the fuss is about.
My vegan followers would be keen to know that this product is completely vegan friendly, it even reads on the side 'we are and have always been against animal testing'.
So it specifies that it's particularity great for those with dry or weak hair, if I'm honest I curl my hair probably 5 times a week so it's about time I started taking care of it because all of that tonging can't be good for it.
Now I've tried in the past to use those conditioning masks that you have to use after shampooing and then stand in the shower for twenty minutes before rinsing and I can probably say I last a good 45 seconds before I rinse if off due to being so impatient so those definitely aren't a bit of me. However with this mask you damp your hair, which is easy, I just threw my head over the shower, slap it on, (my followers said I put WAY too much product on so only use a teeny amount – it goes a long way) and then rinse off and shampoo and condition your hair like normal. Personally it felt like a proper relaxing treat, I never assumed it would feel remotely relaxing however I was surprised how salon-like my experience was. The smell also hits you right away, it smells so luxurious and expensive and overall leaves your hair feeling like it's had a proper treat – I am in love. Also I received lots of messages saying how amazing this product is on your skin too – I read up on it and you can in fact double it up and use it as moisturiser too!
4. Powder Dry Me Design.me – RATE WITH A BIT OF HATE

I was kindly gifted this product by Sally Beauty. It's basically a hair product which is meant to cut your blowdry time in half by spritzing it through damp hair before you style. If I'm really honest with you – I don't feel it cuts the drying time down however, it's actually been a guilty pleasure of mine because it smells soooooooo amazing. I do actually use this when I go on date nights because it makes your hair smell like you've just came out of a salon and who doesn't love gorgeous smelling hair? I also love the packaging of the product – it's super girly and totally a bit of me. I've had a look on their website and they have so many products I want to try, their dry shampoo for brunettes, shampoo and conditioner (imagine the smell of these) and their huge bouncy styling brush.
5. Cidal Antibacterial Soap – RATE WITH A BIT OF HATE

I was recommended this product by my followers as they said it's amazing for clearing up break outs because of its antibacterial properties. If I'm honest, I love the product, the scent is so refreshing and it makes you feel really fresh and clean. As for my skin breakouts clearing up – I don't believe it's made much of a difference. The downsides to the product in my opinion are: I don't like the squeaky feel that it leaves on my face afterwards, meaning I have to apply it using a hand glove so that my fingers don't also feel squeaky because that feeling makes me cringe a little. I don't like the fact it's in a bar as I find it creates marks on surfaces in the bathroom. I don't really want to wash under my arms with the bar and then use on my face so for those reasons I find it a little wasteful. And although I like the product and will continue using it until it's run out – I probably wouldn't repurchase for all those reasons above. I find it slightly inconvenient to use.
7. Omorovicza Magic Moisture Mist – RATE WITH A BIT HATE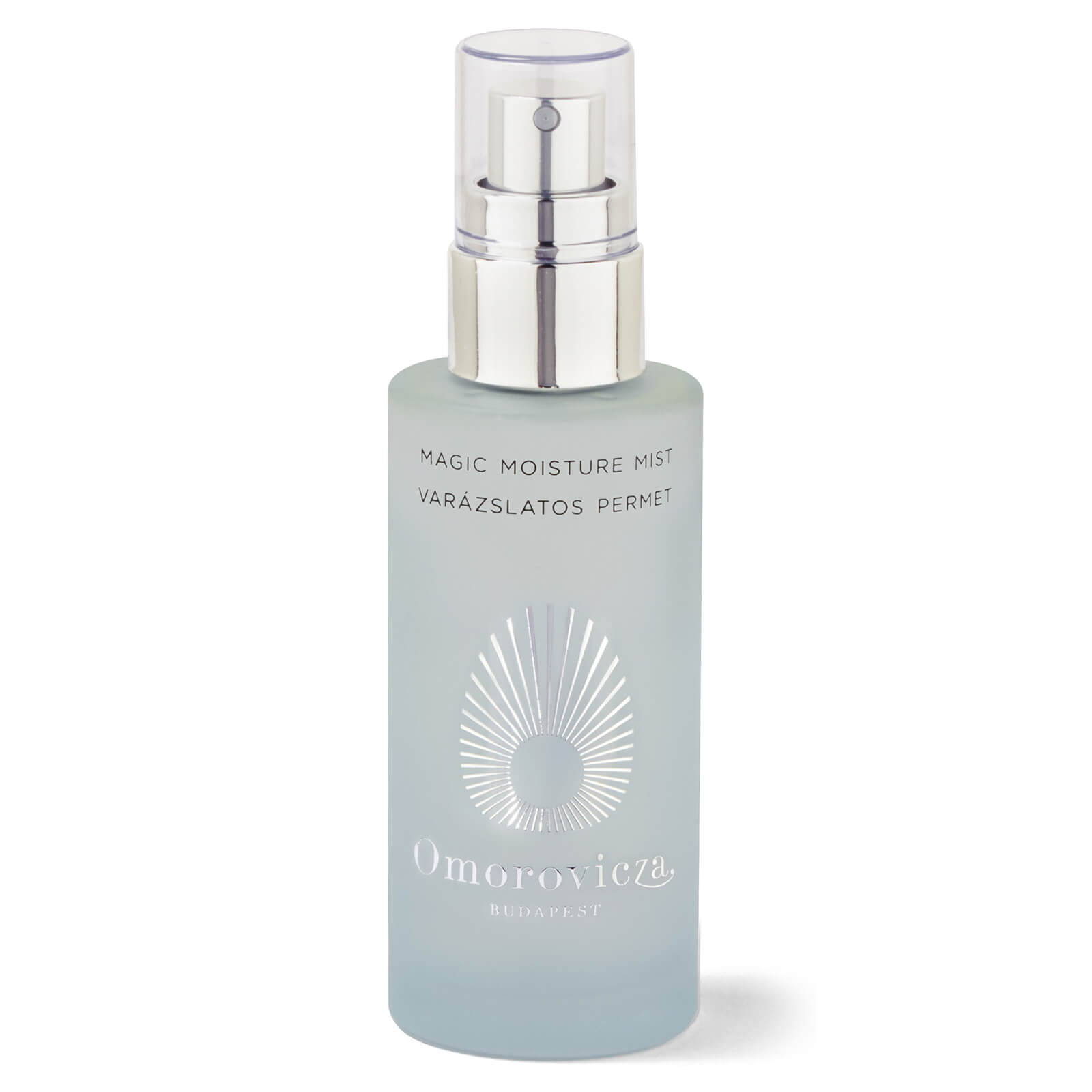 This product was gifted to me by the babes at @beautyexpert. I really love the application and the formula of this product – it really is a dream however I'm just not overly enthusiastic over the smell. It does smell slightly of Camomile which is a scent I actually really love but for some reason I'm not vibing with the scent. I absolutely love Omorovicza as a brand and have used and still use many of their skincare products so it's just down to me being really fussy with how products smell. It hasn't gone to waste (thank god because it retails for £65) so my mum is now the proud owner of the magic mist and cannot leave the house without it. It gives you that added boost of hydration without making you flinch and dripping with product – it distributes the right amount and feels super light and airy on the skin.
8. Omorovicza Balancing Moisturiser – RATE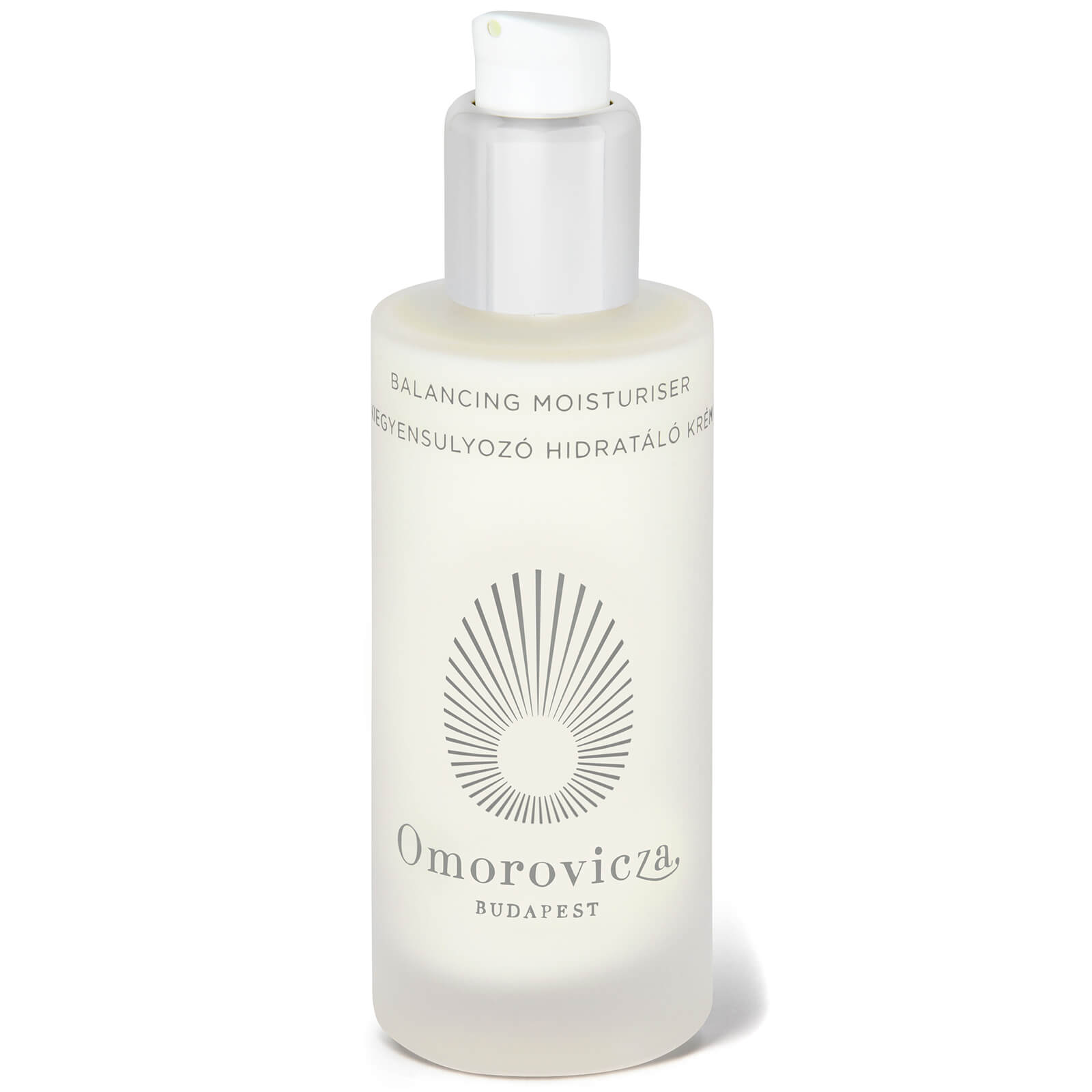 This was another product which was gifted to me by @beautyexpert and I'm not sure whether or not I should thank them (thank-you!!!) because I'm now going to have to now be spending £87 for my moisturiser but honestly oh my god, this is literally, the best moisturiser I've ever had to grace my skin with and it's definitely worth every penny. The texture is so creamy and it instantly absorbs into the skin leaving it feeling supple and moisturised without coating it in a greasy residue, I have used this product day and night for just over four months and it's got about an inch left. I think it's very rare to find a moisturiser your skin agrees with but this one in particular is good because it helps to balance and regulate an oily/combination skin type which is perfect for me!
'Pores appear to disappear and the complexion is brightened thanks to its cocktail of exotic fruit extracts.' – Beautyexpert
There are so many products I now want to try from their range after trying the moisturiser so if any of you have tried or want to try the following please let me know which ones you recommend, I'd love to hear your thoughts!
9. Nuxe Le Soir Des Possibles Eau De Parfum – RATE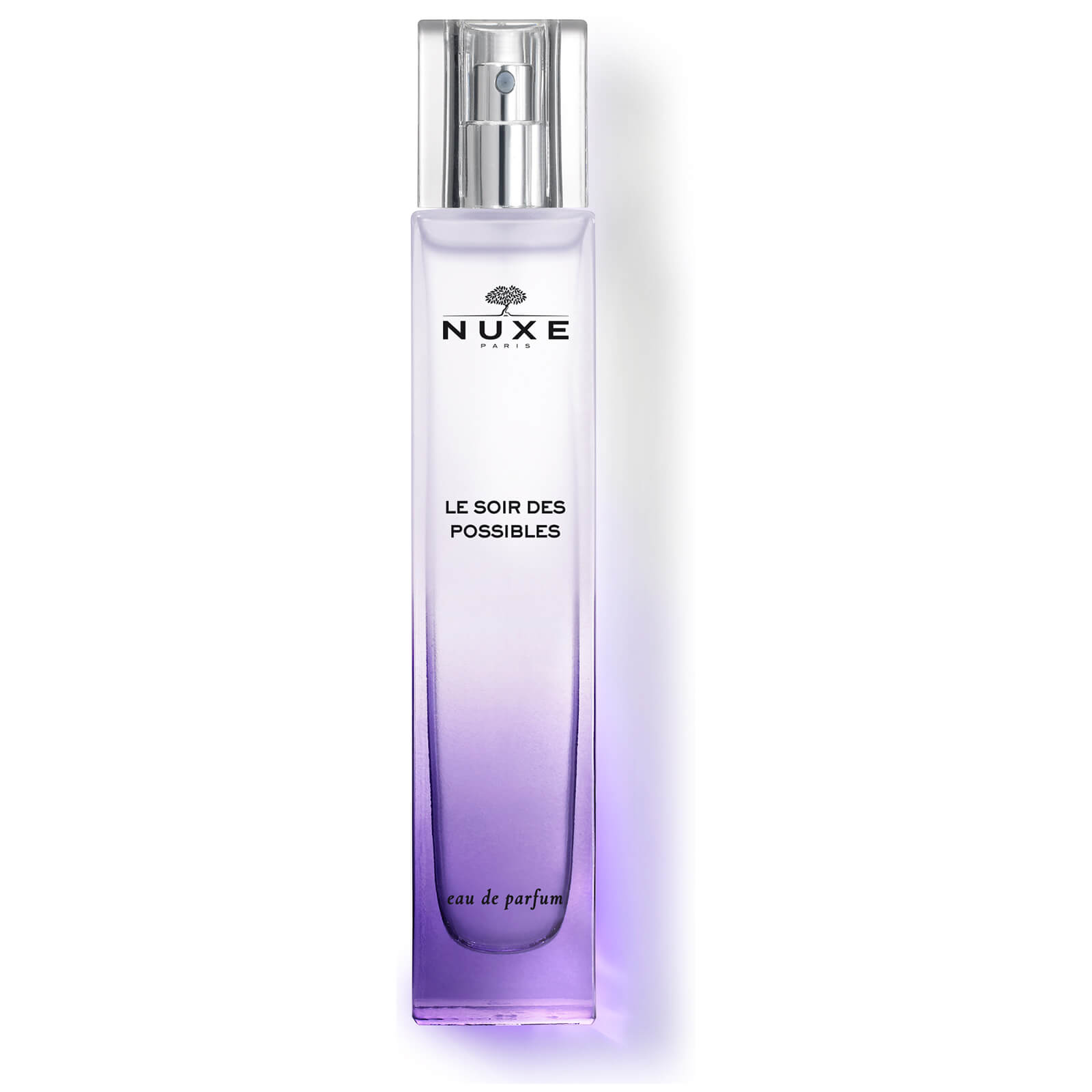 I'm already a huge fan of Nuxe products but I never thought that I'd start wearing their perfume, I was super shocked at how much I liked it. It smells very day time, very fresh and light which is perfect for the spring weather. If you watch my stories you'll know it's not very often I love a perfume especially one I haven't chosen myself, but I'm so glad @beautyexpert gifted it to me because it's now one of my day time scents 🙂 so thanks so much for that!
10. Nip and Fab Kale Fix Makeup removing pads – HATE
Ever since Nip and Fab launched I have been such a huge fan of their products but for me I just cannot vibe with the scent of these pads. I'm a huge huge fan of the Kale Fix moisturiser so I thought that I'd stick to the same range and see what the pads were like but I was a little disappointed that I didn't like them. If you read my blog regularly you'll know scent is a huge deal breaker for me regarding my beauty products and for me this one is just not up my street. It's such a shame because I absolutely love the Glycolic and Dragons blood range but I guess you can't love everything! I do love how foamy these pads are and I agree they do completely wipe off all traces of makeup but they not only leave my face feeling a little dry, I just don't like the smell it leaves on my skin afterwards.
Below I have included some products from the Nip and Fab range which I love and recommend..
11. Garnier Eye makeup remover – RATE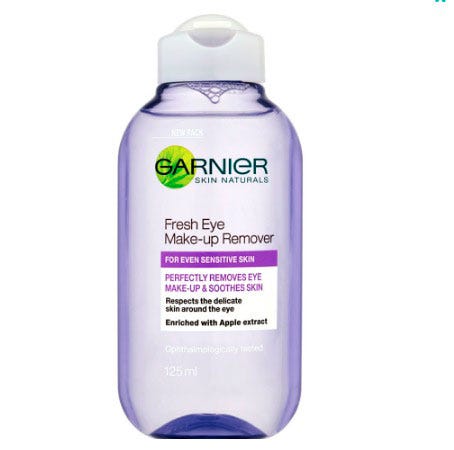 In the last Rate or Hate I reviewed the oil-infused micellar water and I hated it however I didn't let it stop me trying another one! I picked this one up purely because of its colour (package snob) and because it in particular removes waterproof makeup. I personally wear waterproof eyeliner so I thought this would be a great one to try. I love this product; you don't need to scrub away at your face for the makeup to come off, you just glide it over the eyes and it picks up all traces of makeup so I definitely recommend! Another waterproof makeup remover which is INSANE is the Benefit's They're real remover, slightly more expensive but it's literally the best.
12. Polaar Nuit Polaire Revitalising night cream – RATE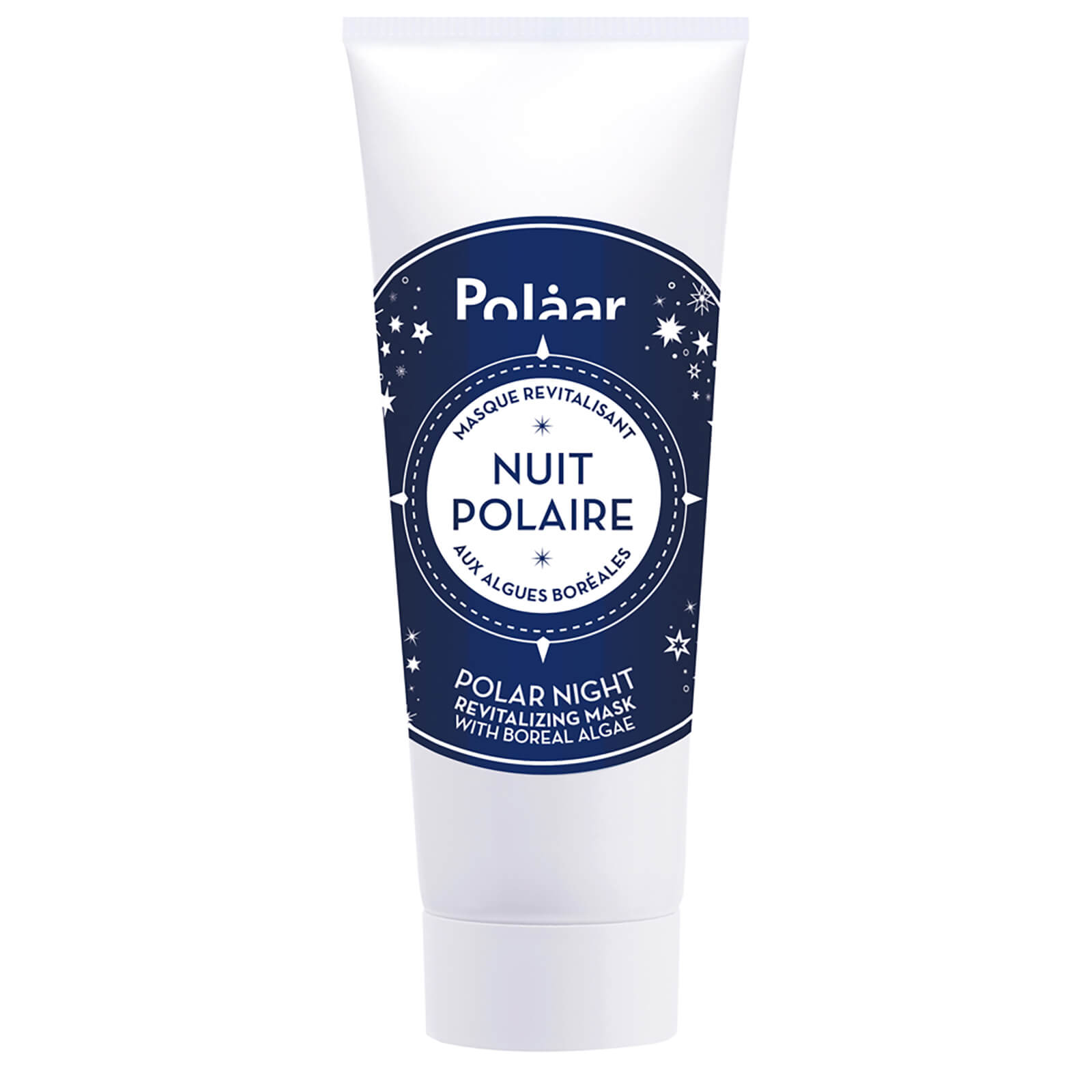 As mentioned above, I have been absolutely loving my Omorovicza moisturiser but sadly it's running out so I thought I'd try to start using this one as it's for night time just to make my other moisturiser last a little longer and again, this moisturiser is a dream. I was actually gifted this one in a Birchbox but the packaging put me off until I put it on my story and my instagram was going wild for it saying how amazing it was (they wasn't wrong). It smells AMAZING – it feels like a proper luxury product, it's super thick and creamy which absorbs into the skin and I love the way it makes my skin feel afterwards. I have actually started using this product with a few drops of the Lancer hydrating oil as apparently it works well if you mix it in with your moistusier and for me it just feels like a nice treat for my skin before I go to bed.
13. Lancer Hydrating Oil – RATE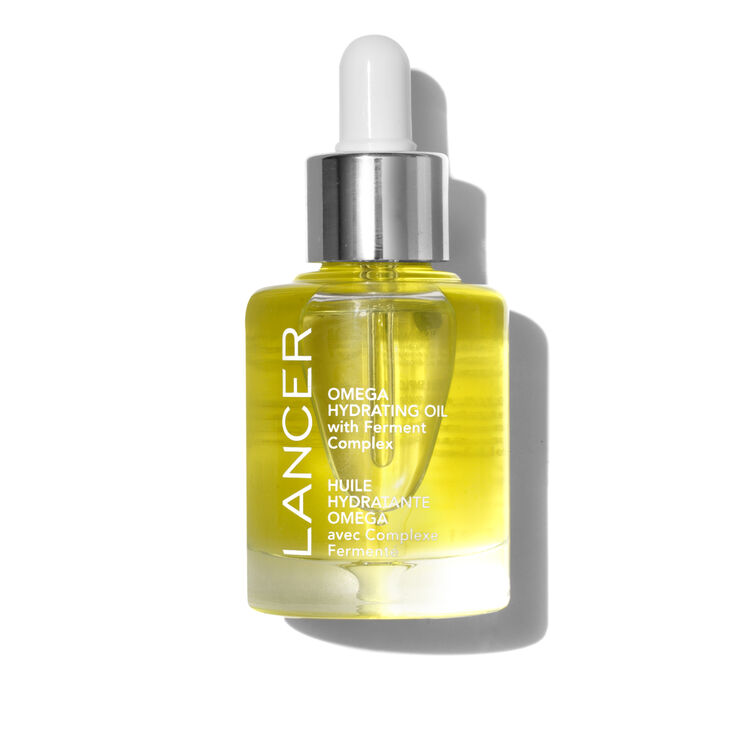 I was kindly gifted this product from @beautyexpert, Until up to a week ago I have started including the oil into my night-time skincare regime with the Polaar Nuit moisturiser and so far I have been loving it.
Soothing oil packed with nourishing ingredients
Contains a blend of rejuvenating oils
Enriched with omega fatty acids
Contains turmeric, which combats redness and skin damage
Chlorophyllin-copper complex helps to refine the look of the pores
Helps to soothe and smooth the complexion with continued use

– SpaceNK
Which step in your beauty regime should you be using an oil?
It should either come after your moisturiser or mixed in with it!
Why should you use a facial oil?
Your skin actually needs oil otherwise you can be left with fine lines and wrinkles which would obviously quicken the aging process, by using a facial oil will help to hydrate your skin!
So there it is my 13 rate or hate products. It takes me a while to review products as I need to take time in trying and testing them to ensure I get the best possible opinion on the products so I can inform you as accurately as possible! Thanks so much to Birchbox, Beauty Expert and Sally Beauty for gifting me some of the products in order to create this post. The other products were purchased by myself with the help of my followers recommendations – thanks a bunch!
Thanks for reading,
LOVE DT XO